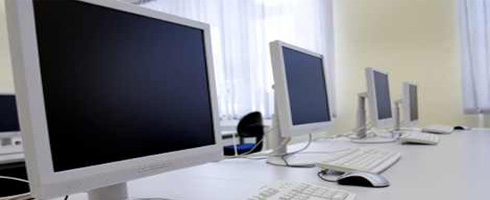 Office Equipment Cleaning
This is a specialised service which involves thorough cleaning of computer screens, CPU's, keyboards, mice, telephones, fax machines and scanners. It is designed for those of you who have large volumes of technical equipment at your premises which is being used on a daily basis and does not get cleaned by your regular office cleaners.

We at Uniqlean know it is essential your technical equipment is cleaned regularly to ensure hygiene standards are met and equipment remains in good condition hence we offer this service to alleviate any concerns you may have. Our experienced office equipment cleaners carry all of the professional equipment and materials necessary and are fully trained in cleaning technical equipment. It can often be quite tricky and time consuming so why not let us do it for you to ensure it is done properly.

The service is ideal for offices, business centres and private tuition colleges who have a lot of technical equipment being utilized by multiple users regularly. Our equipment cleaning team are available to clean your technical equipment seven days a week at your convenience so feel free to contact us now for a FREE quote using any of the details below.
Office equipment can be expensive so let us help you to take care of your investment!!!