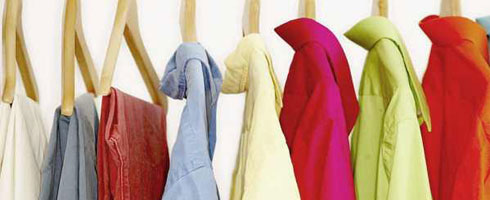 Ironing Services
Ironing services can either be requested independently or can be completed during regular domestic cleaning hours. Our domestic cleaners are all efficient and experienced at ironing and are more than willing to complete any ironing which you leave out for them. They are careful and pay attention to detail so the standard of ironing will be of the highest quality. Typically our cleaners will aim to iron approximately 7 shirts per hour and can accommodate all other common items which require ironing including bed linen, underwear, trousers, etc.

To complete your ironing all we require is for you to provide a place for the ironing to be completed within your home, a suitable ironing surface and an iron. Essentially the better the iron the more efficient and cost effective the service is, so a good iron is definitely a worthwhile investment.

The cleaner will visit your home at your convenience and complete your ironing for you. You do not necessarily have to be present as we operate a fully insured secure key holding service so your ironing can be done without any interruptions to your life. Our ironing service is available seven days a week either on a regular or one-off basis at a rate of 9.45 per hour for a minimum of 2.5 hours.

If on occasion you require the cleaner to do some additional cleaning work for you as well as the ironing this should not be a problem provided they are available to do the extra hours on the specified day and time.

At Uniqlean we appreciate that your time is valuable and you would much rather be spending time with family or friends than ironing so let us take this laborious task off your hands so you can relax and enjoy yourself.
Contact us now and let us lighten your load!!